Crescent View Academy is committed to the health and wellness of the whole student.
In order to further this goal, Crescent View Academy has partnered with CIIS (Colorado Immunization Information System) and CDPHE (Colorado Department of Public Health and Environment) to help maintain current immunization records and increase immunization rates for our students.
CIIS is a confidential, population-based, computerized system that collects and disseminates consolidated immunization information for Coloradans of all ages.
In order to ensure that we serve all our students' needs, Crescent View Academy retains contracted services through a nurse from Children's Hospital Colorado. Our designated nurse is Christina Baker MS, BSN, RN-BC | School Health Consultant | School Health Program.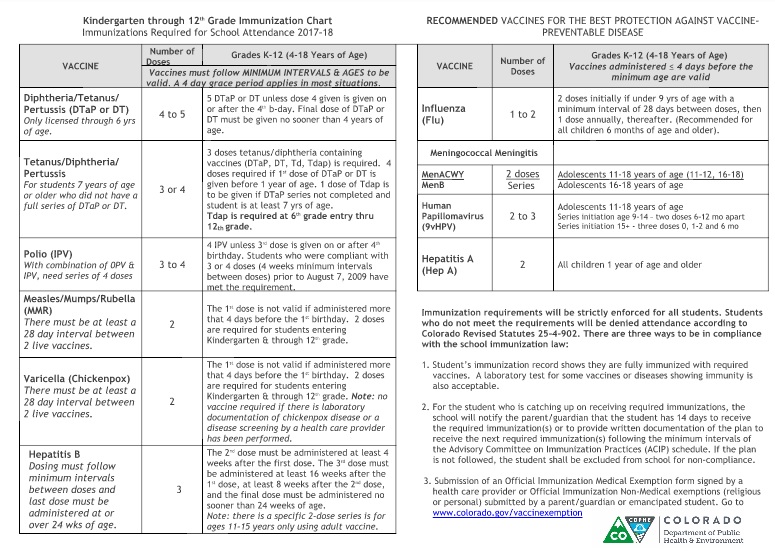 Immunization Letter – Somalian
Frequently Asked Questions 2017-2018 Colorado School Required Vaccines for K – 12th Grades